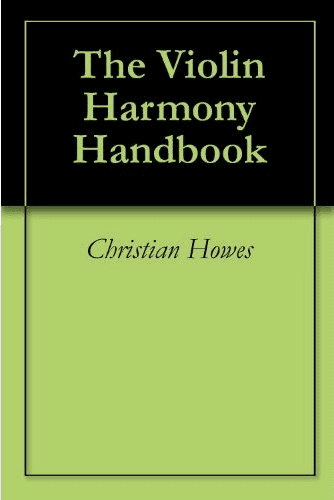 Are you a classical violin player wanting to learn jazz harmony?
Are you looking to further your improvisation skills?
Arguably one of Christian Howes' most popular resources, the 70-page Violin Harmony Handbook is packed with practical theory, practice exercises, conceptual, intuitive, and analytical tools as well as chord glossaries, and even solo violin transcriptions and charts. There is no guide more useful for anyone playing the jazz violin.
You'll develop:
Ear training skills to begin hearing the notes you want to play
Techniques to make the most out of your practice sessions
Harmonic proficiency to play in all keys
The Violin Harmony Handbook contains:
70 pages full of information and exercises that benefit anyone from beginners to the most advanced violin players
Charts to make you comfortable to play in all twelve keys
Secrets of voice leading between chord changes
"Very good book. I particularly like the double/triple stop approach. Good exercises for ear training."
-Mandolin Cafe Forum Member