Member Home
Creative Strings Academy
Welcome to the member home page!
If you are a new member, please visit our page on How To Get Started.
---
Bulletin Board
October 28: We've added three more Small Ensemble Pieces for you to practice and perform with your small groups. These include parts for violin, viola, and cello, and also contain the MP3 of the pieces. You can find them, along with our Small Ensemble Exercises, here on our Small Ensembles page.
August 26: More updates added to expand the Easy Tonal Improvisation module including chord stacks for new tunes and additional text.
August 17: Additions made to the "Modes" and "Free Improvisation" modules!
August 16: You can now find a revised module on "Easy Tonal Improv" aka "Improvising with Pachelbel". It is now "classroom ready", and improved for individual members too. Look for more expansion of this module soon. All feedback is welcome!
-Note to teachers: Edmodo is an interface that allows for privacy and full collaboration online. By connecting through Edmodo you can gain greater capabilities collaborating with your students, assigning and assessing their work on CSA, while maintaining total privacy. Edmodo is government approved and meets all legal privacy requirements in public schools.
August 15: CSA 2.0 is in process! I am organizing a clearer "course path" for classroom users as well for anyone suffering from information overload! For classroom users and teachers, I am creating suggested lesson plans/assignments for many modules. The "Gear/Technology" section (bottom of right sidebar) has been revised to include a working course plan, complete with a quiz for students. Look for more coming soon. Call or email with any questions or suggestions for addition of new content or revision of existing content. My sleeves are rolled up and I'm digging in!
Featured Video
Gnarls Barkley – "Crazy"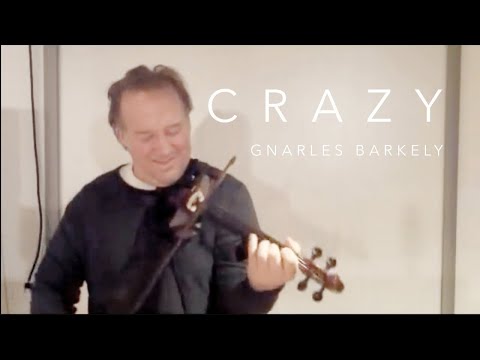 Do you have a video you believe is worthy of being featured? Post it on the Creative Strings Academy Facebook group!
Discussion
Join the Creative Strings Academy Facebook group. This group is designed to build community through discussion, networking, and sharing. I encourage you to post about your progress within the CSA and reach out directly with questions for me and/or the community.