Member Home
Creative Strings Academy
Welcome to the Creative Strings Academy member home page!
If you are a new member, please visit our page on How To Get Started.
---
Bulletin Board
News
May 22, 2013: We've added two new categories of videos! Please enjoy our Bebop lesson videos and another contribution from Jason Anick with his Dominant Chords for Mandolin.
Also, we've added another resources to help you apply your improv skills. Please check out our Small Ensemble Exercises for full scores of three different tunes in three different genres to test what you have learned so far!
All of these new categories are on the right side bar with all of the other categories.
May 13, 2013: Have you registered for the Creative Strings Workshop yet? Join us at our week-long intensive camp and work with some of the best improvising string players in jazz, blues, rock, fiddle styles and more, perform at real gigs daily, and come together with dozens involved in the creative strings community! Registration is quickly filling up! Please call Christian Howes at 614-332-8689 if you have any questions.
May 10, 2013: You may notice a new look to all of the CSA videos. This is because we recently changed video hosting sites. Now, you won't see any advertisements on the videos, and may also see a higher quality with these videos.
Join the Creative Strings Academy Facebook group! This group is designed to build the creative strings community while allowing members to engage in conversation and debate, network between peers, and continue their learning beyond the videos and materials on this site. We encourage you to post about your progress within the CSA through recordings and videos. We will happily give you feedback that you can then build upon.
Featured Video
Gnarls Barkley – "Crazy"
Electric violin cover by Christian Howes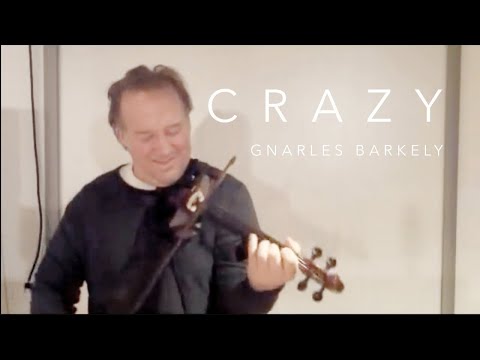 Do you have a video you believe is worthy of being featured? Post it on the Creative Strings Academy Facebook group!
Featured Discussion
Gabe Bolkovski voices his opinion on the Suzuki Method. Voice your thoughts on the Creative Strings Facebook group.
Where Should I Start?
Not sure where to begin your learning? We have you covered? We encourage ALL new members to begin with the Tonal Improvisation Series (Improvising With Pachelbel).
Tonal Improv Series – This series breaks down the relationship between chords and scales, showing how to use chord tones to construct bass lines, inner voices, melodies, and solos in various styles. Use the MP3 backing tracks to practice this. It's great for all levels, especially beginners, intermediates, and teachers.
Guideline for completing this exercise:
Watch the first video. Then do the exercise, using the "classical" MP3 backing track and the Chord Stacks worksheet. Once you've got the hang of it, make a video of yourself playing the exercise along with the backing track. Post the video as a "video response" to my YouTube channel HERE or post the video in the Creative Strings Academy Facebook group.
Watch the second video. Then do the second exercise using the appropriate backing track. Make a video of yourself doing the exercise with the backing track and post to YouTube or Facebook group.
Go through the same process with each video until you complete all eight. If you prefer, you can simply make a video of the most advanced level you're capable of, rather than doing eight videos.